Host A Couples Hot Tub Night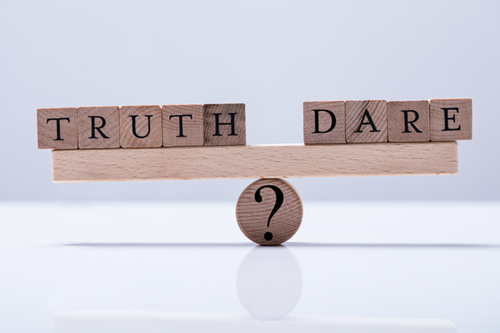 Part of the fun of owning a hot tub is being able to share it with others. Consider planning your next couples' night out in—at your house, in your hot tub. These engaging ideas and adventurous games will let you easily cater a soaking soiree for a group of pairs.
Tell the Truth…I Dare You
Truth or Dare is a classic crowd-pleaser that could get a little crazy when you play it as a hot tub game. The goal here would be to keep dares in the water, of course.
Act Out Your Love in Charades
Team games work nicely, so try charades for your next romantic game night in your Sundance® spa. The fun of the water could make this one extra interesting and amusing, while pairs will enjoy working together.
Go for the Goal
Get everyone moving with a game of couples' hockey. Designate opposing sides of the tub as goals and toss in a ping-pong ball. Move the floating ball to the opponents' side without touching it and watch things get wet in this contact sport.
The Newlywed Game
Transform this classic TV game show into a hot tub game for your next couples' night. Just have a few whiteboards and dry-erase markers available on the ledge of the tub. Guys and gals can take turns responding to questions on their personal whiteboards, and then share answers to see which partners know each other best.
Spa Pong
Line up a few cups on the ledges of the hot tub (even better if they are against a wall so all the balls won't get tossed out of the tub). Fill the cups with your favorite beverage and take turns trying to sink a ping-pong ball in the cups. Whoever dunks a ball has to drink what's in the cup.
Depending on how well you know the participants—and how big your spa is—you'll want to opt for games that keep everyone feeling comfortable during your hot tub party. If you're only getting to know your friend's new main squeeze, don't get too personal; and if your party is bursting with buddies that go way back, make sure your games capitalize on those bonds.  Regardless of the crowd, having a few options planned will make your next couples' night unforgettable.
Need more room in your hot tub? Learn more about the Aspen® spa, with up to 8 massage options and plenty of room for everyone.