Personnaliser ce Spa
3.

Packs

(Facultatif, en supplément)

Upgrade your spa enjoyment with an integrated Bluetooth® stereo and speaker package.
4.
local dealer detail
4.

AVAILABLE FOR DEALER DELIVERY

Please consult with your local dealer about professional delivery and installation services.


Code postal de livraison :

20149

Modifier

Unfortunately it appears there is not a certified Sundance

®

Spas dealer for your delivery zip code. Please

contact us

to discuss possible purchase options.
Select Color / Cabinet Color / Package
Détails du produit
Détails du produit
With room for up to six adults, the evolutionary Claremont® spa is loaded with modern, thoughtful details. Wrapped in breathtaking cabinetry and offering more ways to relax than ever before, this 980™ Series model will change the way you use your spa.
Fall in love at first sight with the crisp, rhythmic texture of the exterior cabinetry highlighted by corner illumination. This eye-catching combination of classic beauty and architectural form is further enhanced by a low-profile flat top rail and beautiful lounge deck with illuminated SunCooler™ cold storage areas for additional seating and convenience. Reminiscent of a reclining chair, the lounge seat is molded to support your body in comfort allowing you to lay back and relax without the worry of floating around. As you surrender fatigued muscles in your neck, back, hips wrists, legs and feet, an amazing full-body massage delivers total relaxation. Throughout the rest of the Claremont® spa, wide seats inspired by some of our most popular models are highlighted by the even glow of LED lighting for both beauty and safety. Silent Air™ injector jets and SunScents® Aromatherapy further enhance the incredible experience.
405 gal / 1533.09 liters

59

North America (60 Hz): 1-Speed/2.5 HP Continuous, 11.3A Max., 56 Frame

North America (60 Hz): 1-Speed/2.5 HP Continuous, 11.3A Max., 56 Frame

Oui

2
86.36

233.68

254.0

2006.0

1533.09
Caractéristiques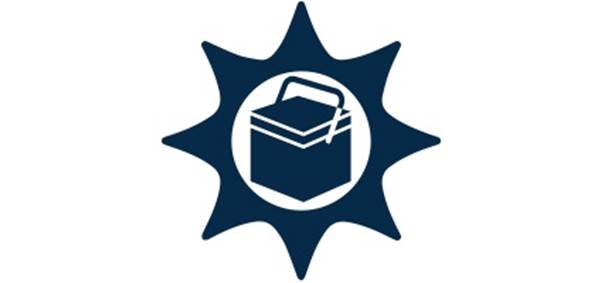 SunCooler™ and Conversation Deck
Integrated cold storage with illumination, removable lid matching exterior cabinetry and pump-assist drain for convenience. Also serves as additional seating for socializing out of the water without leaving the spa.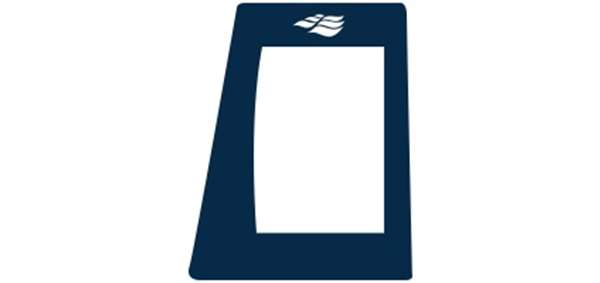 Controls
Advanced i-Touch Glass Control panel with illuminated smartphone-inspired design eases use day or night and includes SunSmart 2.0 WiFi app for remote control and monitoring convenience.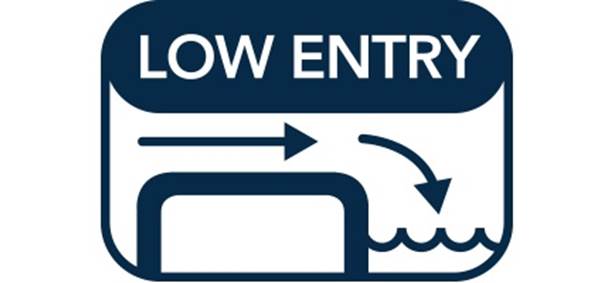 Low Entry
Low profile height makes it easier for everyone in your family enter and exit the spa.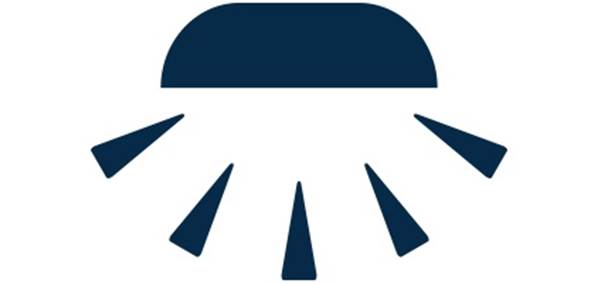 Lighting and Waterfalls
Architectural corner lighting highlights the exterior while color-changing LED lights illuminate built in SunCoolers™, a soothing waterfall and softly highlights key seats.
Nombre de places et buses
Silent Air® Injector Jets
Silent Air® injector jets usher soft, soothing bubbles to comfort the skin while also diffusing SunScents™ fragrances for aromatherapy.
Upgraded Accu-Ssage™
Deep tissue jets deliver the widest coverage we've ever offered for relief in your back and hips. Jets also relax your neck, wrists and calves – a customer favorite.
Lounge
Molded to support your body in comfort, you can lay back and relax as you surrender fatigued muscles in your neck, back, hips wrists, legs and feet for a full-body massage.
Broad-coverage leg therapy
Only find in the 980™ Series, versatile seats deliver broad coverage therapy to deliver relief to your overworked legs.
Works Well
"We love it, we use it every day. Our friends love to come relax also!"
- Finn Family from Houston, TX
Sundance Spa/Claremont
"I am very happy with my purchase and even happier with the customer service received. We seem to be have a couple of issues with the adjustment handles; however, IBL has been great in coming out to service any and all problems"
- jackie27
Excellent Service!
"We bought our spa several months ago. We love the outstanding service! Tim helped us so much! He's so honest and nice. His customer service surpasses all others! We can't thank him enough. We have looked at so many spa company's and are thankful we choose Tim."
- George94, CA